Make persistent efforts! LINKSOFT passed the 2021 China AI town project review! Get the government's high R & D subsidy, build the future of science and technology together!
2021-04-07
Recently, "the cloud review of the first batch of China's AI town projects (including blockchain projects) in 2021 and the cloud review of the first batch of China (Hangzhou) 5g innovation park projects in 2021" were successfully held in China's AI town. A total of 196 projects participated in the cloud review.
China (Hangzhou) artificial intelligence town is located in the core block of Hangzhou future science and Technology City (Haichuang Park), one of the four future science and technology cities in China. This block is also the core area of Chengxi science and technology innovation corridor in the 13th five year plan of science and technology innovation in Zhejiang Province. It has formed a team of entrepreneurial "New Fourth Army" represented by "Ali department, Zhejiang University Department, overseas returnees department and Zhejiang business department".
Relying on the talent, industry, capital and other advantages of the science and innovation corridor in the west of the city, and with the advantages of various platforms such as Zhejiang University, Alibaba, haichuangyuan and dreamtown, the town focuses on the construction of high-level professional research institutes and enterprise R & D centers, builds professional incubation platforms, introduces leading talents, supports innovation and entrepreneurship projects, and aims to become a domestic top and international first-class artificial intelligence center Industrial agglomeration highland.
With "LINKSOFT - an AI based and big data based international securities trading system solution", LINKSOFT successfully passed the first batch of Chinese AI town project (including blockchain) project review in 2021, and obtained 6000000 RMB R & D subsidy and 1500000 RMB rent subsidy!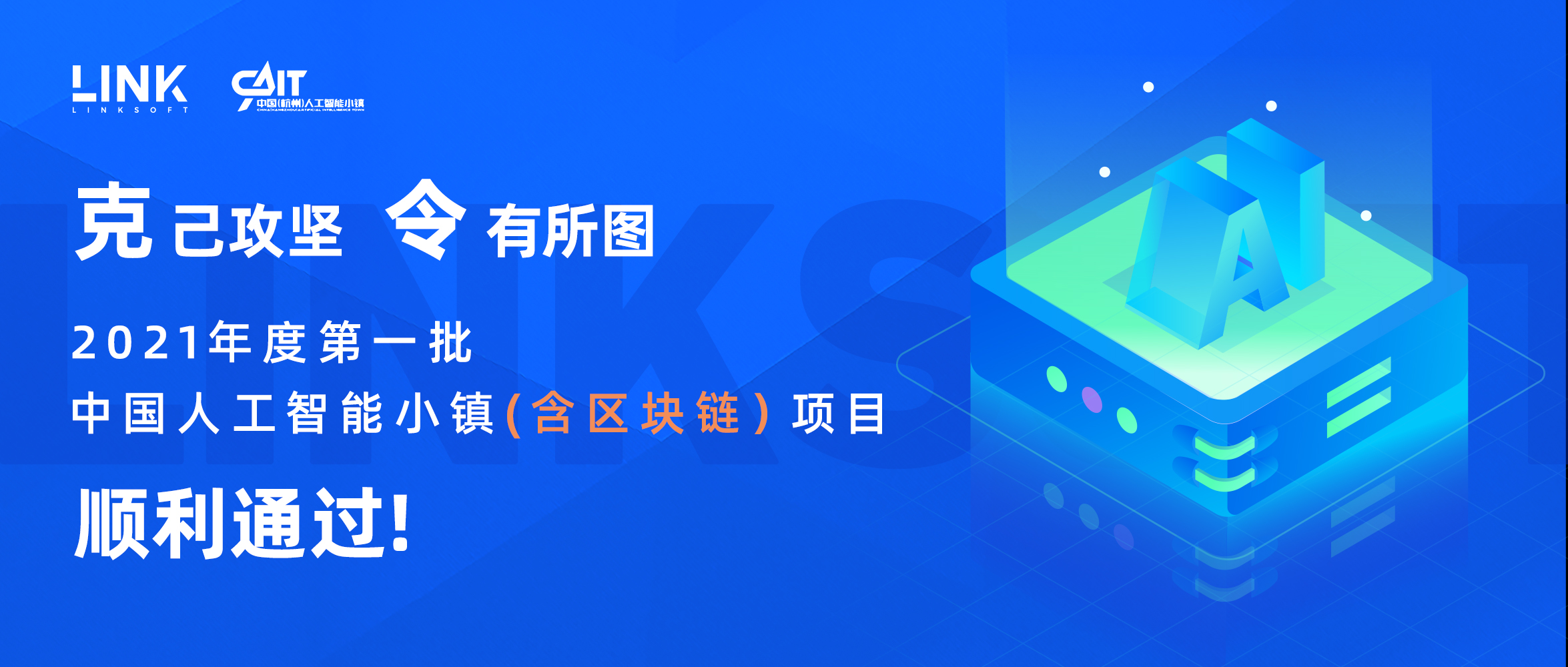 Science and technology drive finance, science and technology serve Finance
LINKSOFT has been deeply engaged in the international financial field for many years, focusing on providing one-stop solutions for international securities, futures, funds and other institutions. Adhering to the vision of "continuously creating value for customers", LINKSOFT helps financial institutions to innovate and develop with continuous product innovation and more comprehensive industry big data integration and analysis.
While meeting the system requirements of securities companies and other institutions, LINKSOFT is more deeply considered to help the operation. Starting from the needs of users, it provides an overall solution for consulting planning, trading system software and supporting services of information and market data before, during and after the business.
LINKSOFT has been deeply engaged in the international financial field for many years, and has reached in-depth cooperation with Hong Kong stock exchange, Shanghai Stock Exchange, Shenzhen Stock Exchange, Singapore Stock Exchange, New York Stock Exchange, Australian Stock Exchange, Shengbao bank, Yingli securities, Huili securities, Yingtou securities and other financial institutions.
LINK ecology, only for refinement and experience
LINKSOFT products, systems and services are tacit cooperation, so that the strategy can show extraordinary results, and turn LINKSOFT's strength into your business assistance.
LinkTrade financial trading terminal, LinkAOS online account opening system, LinkCMS centralized management system, SOURCEDATA market data service and other powerful products work together to make you and your customers more satisfied with the professional technical services of linktrade software.
LINKSOFT ecological products have been carefully designed, and have done sufficient research in the protection of information security, data security, personal data security, etc., and invested a lot of energy in the research and development of data encryption. The protection of security has always been in the first place of Lingke ecological.
LINKSOFT holds the data supplier license and Nasdaq data license in the Hong Kong market, and has deployed double computer rooms and nodes in the mainland and Hong Kong to provide massive financial data and enjoy data transmission at high speed.