Good news! LINKSOFT Singapore received special subsidy of S $120000 (about RMB 600000) from Singapore government!
2021-03-23
Recently, the Singapore Branch of LINKSOFT received a special subsidy of S $120000 (about 600000 RMB) from the Singapore government!
In order to support the digital process of small financial institutions and financial technology companies, Monetary Authority of Singapore (MAS) has set up a new digital acceleration grant (DAG).
As an outstanding and leading financial technology company, LINKSOFT Singapore has been highly recognized by the Singapore government for its efforts in strengthening the financial digital field and its strong technological innovation ability. It has successfully passed the audit of Monetary Authority of Singapore and obtained a special subsidy of S $120000 (about RMB 600000)!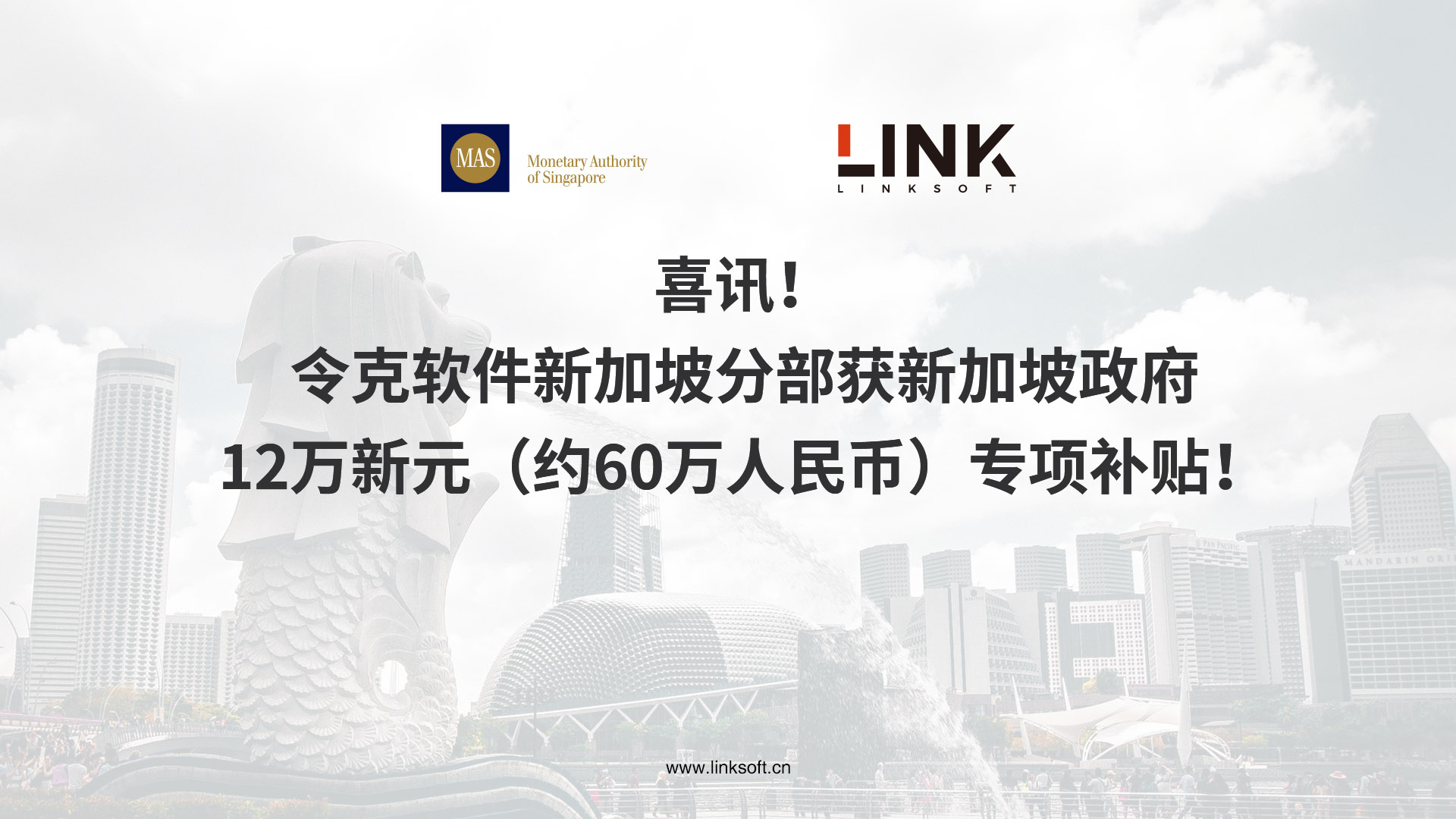 Technology driven finance, science and Technology Service Finance

LINKSOFT has been deeply engaged in international financial field for many years, focusing on providing one-stop solutions for international securities, futures, funds and other institutions. We uphold the vision of "creating value for customers continuously", and help financial institutions to innovate and develop with continuous product innovation and more comprehensive integrated analysis of industry big data.
While meeting the system requirements of securities companies and other institutions, LINKSOFT provides the overall solution for consulting planning, trading system software and information market data supporting services in the middle and later stages of business from the perspective of user needs.
We have been deeply engaged in international finance for many years, and have successively reached deep cooperation with Hong Kong stock exchange, Shanghai Stock Exchange, Shenzhen Stock Exchange, Singapore Stock Exchange, New York Stock Exchange, Australian Stock Exchange, Shengbao bank, Yingli securities, Huili securities, Yingtou securities and other financial institutions.
LINKSOFT ecology, only for delicacy and experience
LINKSOFT products, systems and services are in good agreement, so that the strategy shows remarkable results, which will make the strength of LINKSOFT into the help of your business.
The strong products such as LinkTrade financial trading terminal, LinkAOS online account opening system, LinkCMS centralized management system, SOURCEDATA service and other strong products cooperate with the technical services of software of Lingke to make you and your customers more satisfied.
LINKSOFT ecological products are well designed, and have done sufficient research on the aspects of information security, data security, personal data security, etc., and invested a lot of energy in data encryption research and development, and security has always been the first place in LINKSOFT ecology.
SOURCEDATA holds the Hong Kong market data supplier license and Nasdaq data license, and we have deployed two computer rooms and double node in mainland and Hong Kong to provide a large amount of financial data and enjoy the data transmission at the very high speed.