Beijing outbreak of a small range, capital chasing up gene stocks, gem before the rise
2020-06-18
On Wednesday, the a-share market as A whole rose slightly, with the sme Board index and gem index both hitting new highs since the rebound in March. The two markets traded 738.9 billion yuan, slightly larger than the previous trading day. On the plate, medicine, daily chemicals, seed industry, commercial chains and other plates rose in the first, lithography, public transport, tourism and other plates fell in the first. A net 2.722 billion yuan was sold in North China, including 745 million yuan on the Shanghai stock Connect and 1.977 billion yuan on the Shenzhen Stock Connect.
Gene stocks are favored
After the end of the list shows that institutional funds to buy deep property A, Fenghua High-tech, Spring Power, Gehua Cable, etc., sell Caesar Culture, New culture, Inca Group, Huayang Lianzhong, etc. North capital to buy Daan gene, Anke Biological, Blue cursor, Huazhi wine shop, sell Yiling Pharmaceutical, Haiske, Jebsen shares.
In recent days, there has been a small rebound in The epidemic in Beijing, which makes biomedical stocks the most powerful sector in recent times. But for some traditional medicine stocks, institutions and funds from the north are being sold, the list shows. For example, like National Medicine, shenzhen Stock Pass exclusive seats exclusive seats are sold at the same time, buy one get one free, net sales of 2.38 million yuan. The second sales is Citic Securities Shenzhen Branch, sales 3, sales 4, sales 5 are all for institutional seats. The net income of the first five sales was 89.99 million yuan, and the net income of the first five purchases was 50.13 million yuan. In order to ling pharmaceutical, Hai Ke Beijing large sales.
For genetic medicine stocks, in the acquisition of capital chase buy high. Daan gene surged by its daily limit on Wednesday to a new high, up more than 175% for the year. But northward capital continues to add position, still have buy and sell a da an gene to buy 356 million yuan, sell 268 million yuan, 88.56 million yuan net buy. Buy si Ye Securities Shaanxi Branch to buy 41.19 million yuan. On a net purchase of 186 million yuan total, five seats were sold, selling a net purchase total of 59 trillion yuan. Anke Biotech also had net purchases of 86.89 million yuan.
On Wednesday, the company said on its interactive teaching platform that it has independently developed and produced nucleic acid testing instruments such as technology extractors, amplifiers and sequencers, and has conducted economic cooperation with medical service institutions. The company will start a novel Coronavirus nucleic acid detection system with sufficient capacity to guarantee the supply of the Chinese market.
Due to the huge short-term earnings, the gene release disk as large as the stock announced abnormal fluctuations, the impact of novel Coronavirus epidemic, the market on the market of novel Coronavirus (2019-NCOV) nucleic acid detection kit and nucleic acid detection equipment, the related supply has increased significantly, which has a positive impact on the company's performance. Given uncertainties such as the development of the COVID-19 epidemic, impact, and non-uniqueness of the product, the ongoing impact of the nucleic acid testing product described above cannot be estimated for the company's performance.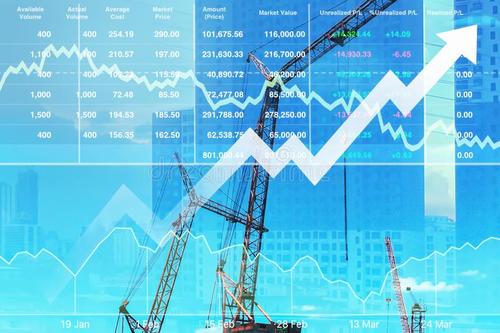 Capital rushed to raise Shares of Nangang
Since the end of May, China has seen continuous sharp fluctuations and rises, with the cumulative price rising by more than one time. On Wednesday, the dragon Tiger board showed that institutional development was still chasing the high buy, buy one, buy four and Buy Five were all purchased by state institutions through dedicated local seats, respectively, with 20.29 million yuan, 15.53 million yuan and 11.92 million yuan. The first five buyers bought a total of 86.85 million yuan, and the first five sellers sold a total of 52.51 million yuan.
With the domestic epidemic good, downstream demand accelerated recovery, steel demand greatly increased. Steel shares also rose strongly recently, nangang shares recently two consecutive trading limit, the list shows institutions and north capital is still in demand. Shanghai Stock Connect was a buy and sell at the same time, with a purchase of 186 million yuan and a sale of 71.1 million yuan, a net purchase of 115 million yuan. The second and the fifth were institutional seats, buying 125 million yuan and 48.18 million yuan respectively. Citic Securities Shanghai branch bought 57.94 million yuan, the first five total net purchases of 359 million yuan. Although selling 2 and selling 4 were also dedicated seats for agents, the first five seats sold only amounted to a total net sale of RMB 20000000.
In an after-market announcement of unusual stock trading fluctuations, The company said that except for the 38.72% stake in its holding subsidiary Nanjing Steel And 38.72% in its controlling shareholder Nanjing Steel Union in May, there is no significant information that should have been disclosed but could not have affected the company's abnormal stock price fluctuations. In June, the company received the approval from China Securities Regulatory Commission, which approved the company's issuance of 1.698 billion shares to Nanjing Steel Union to purchase related assets.